#8 - The strengths that need to be nurtured in children today, and forever!
Being an avid user of Instagram, I came across a very interesting question on one of the "stories" from an acquaintance:
"What was your best character trait as a child? Did the adults in your life celebrate it?"
Instead of imposing my own views, I thought I would just ask around. What do today's adults have to say about it? Here are some very interesting responses:
---
"The ability to work with minimal instruction. They loved it!" - Abhishek Wadhwa
---
"As an only child, I always had that sharing mentality that most people didn't expect me to have :)" - Manasa Parthasarathy
---
"I was appreciated for being able to talk to just about anyone as a child" - Surpraja
---
"Curiosity/questioning… most adults didn't.. Teachers for sure didn't! Parents yes.." - Kaavya
---
"No. They hated my energy. Dumbed me down" - Varsha
---
"I had always been told that I was confident about the work I did - whatever was assigned to me" - Rekha
---
"Ability to connect with new kids as well as adults! They loved how I was able to adapt!" - Ranjani
---
"I was very funny, got it from my family.. Everyone in my family is very funny and never serious" - Senthil
---
"Being 100% honest, to my parents! They absolutely loved it!" - Tannistha
---
WOW! Aren't these observations deep and meaningful? While it was encouraging to note that some of these traits were nurtured and appreciated, it was also sad to note that in some instances, character traits such as curiosity and zest were frowned upon.
These responses had me thinking, and ended up compounding the numbers of questions running in my head:
What character traits of children do parents appreciate or suppress, knowingly or unknowingly?

What kind of reflections would you like your children to have when they grow up?

What are some of the desirable character traits?

But most importantly..
What is character?
Let's hope that this question leads us organically to what character means, how we can nurture character strengths and why we should nurture them. Also, I'm using this question as an excuse to introduce you all to one of the most insightful resources on character strengths.
Enter Character Lab. Character Lab is a non-profit organization whose mission is "to advance scientific insights that help kids thrive".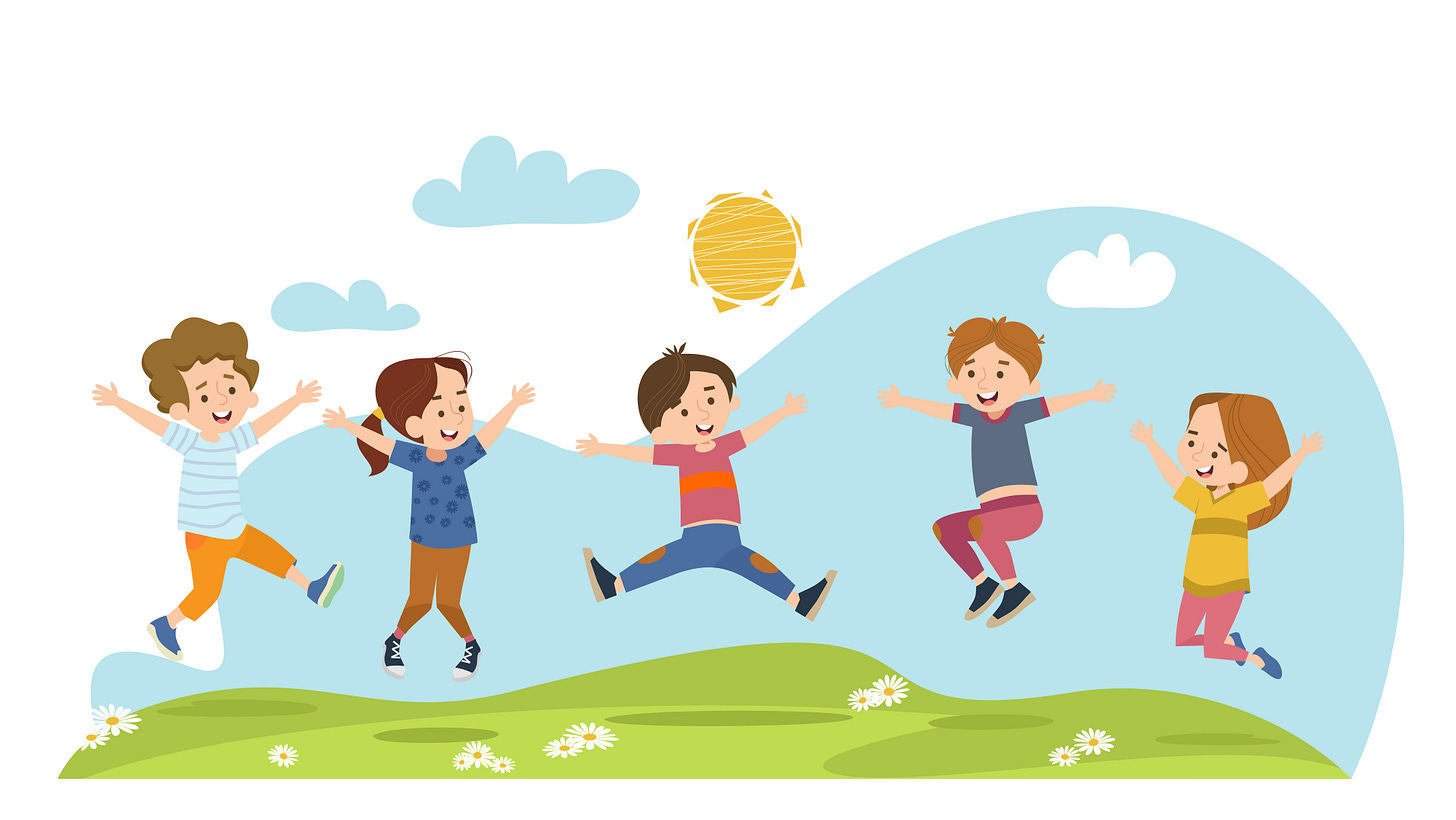 Picture courtesy:

Link
They have done a lot of exemplary work in this aspect and their definition of character resonates with me so well:
"Character - Intentions and actions that benefit both the individual and others."
I urge you to follow them closely and learn how we can intentionally inculcate character traits in children.
But let me summarize the key research findings from their website:
Character strengths are critically important to social & emotional well-being, physical health & achievement. Yes, physical health!

We can intentionally cultivate these character strengths in children, and there is surprisingly little information on how this is achieved. (And this is why Character Lab exists!)

Character is plural—encompassing strengths of heart, mind, and will. Strengths of heart (such as gratitude and kindness) enable harmonious relationships with other people. Strengths of mind (such as curiosity and creativity) enable independent thinking. Strengths of will (such as grit and self-control) enable us to achieve goals.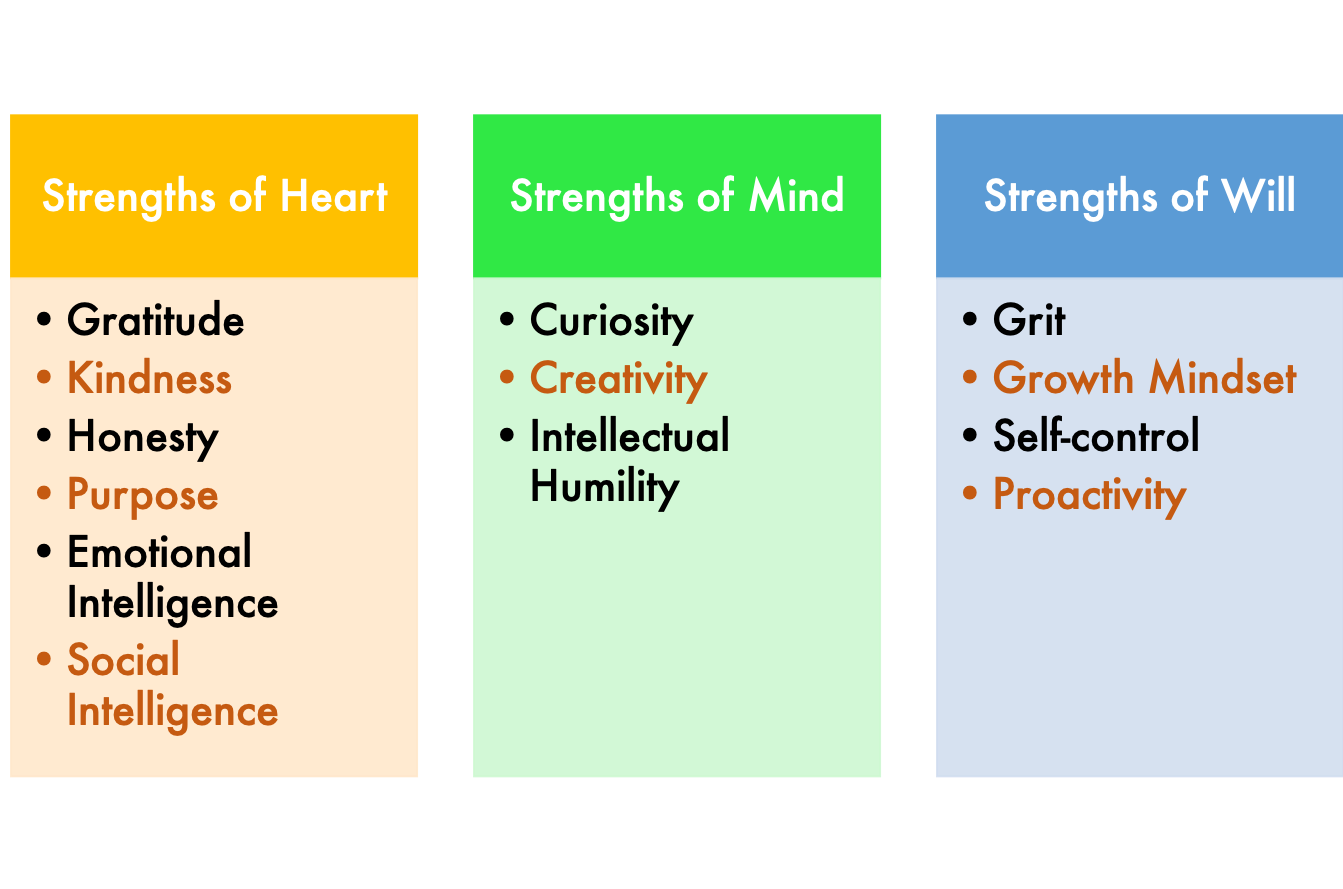 Check out the complete list of character strengths & how we can cultivate them intentionally here.
Treat this edition as a primer to character strengths. We will be seeing a lot more on character strengths in the coming posts!
But for now, let me signal the end of this week's post with the same question with which I started this edition:
"What was your best character trait as a child? Did the adults in your life celebrate it?"
If you think this newsletter might be interesting to someone in your network, why not share it with them?
Last week on The First School: Thank you for purchasing! Your self-regulation account has been debited!